Landfills are an integral part of our daily lives. SLS, Inc. has been installing liners in landfills since our inception and has worked on various types of landfills. Today most landfills require several different types of materials to be installed. These watertight composite lined systems are designed to drain off and collect leachate into an evaporation lagoon. Each landfill is different and we strive to help owners complete their liner installation in a timely manner so they can get State certified and begin operations as soon as possible.
Containment ponds can range from waste water to fresh water containment. When containment is the solution to ensuring that money is not lost, who can afford to cut corners with a subpar installer. Southwest Liner Systems, Inc. has installed over 100 million square feet of successful containment ponds. Reach out to us for design help or any installations questions you might have.
SLS, Inc. has installed large and small floating covers over Containment Ponds. Floating covers help retain water and keep it from evaporating. Evaporation of stored liquids can be a costly expense in the Southwest Region of our country because water is limited and essential. We have successfully installed floating covers around New Mexico that minimizes or eliminates evaporation of essential drinking water, raw water, or even grey water used for irrigation for farmlands or other applications.
Our Products

SLS offers a complete range of geosynthetic products, installed by a professional, highly-trained team dedicated to being the best in the USA.
We sell and install the most reliable and widely used high-performance lining systems. SLS also backs every product with QC assurance that meets the most stringent criteria in the industry.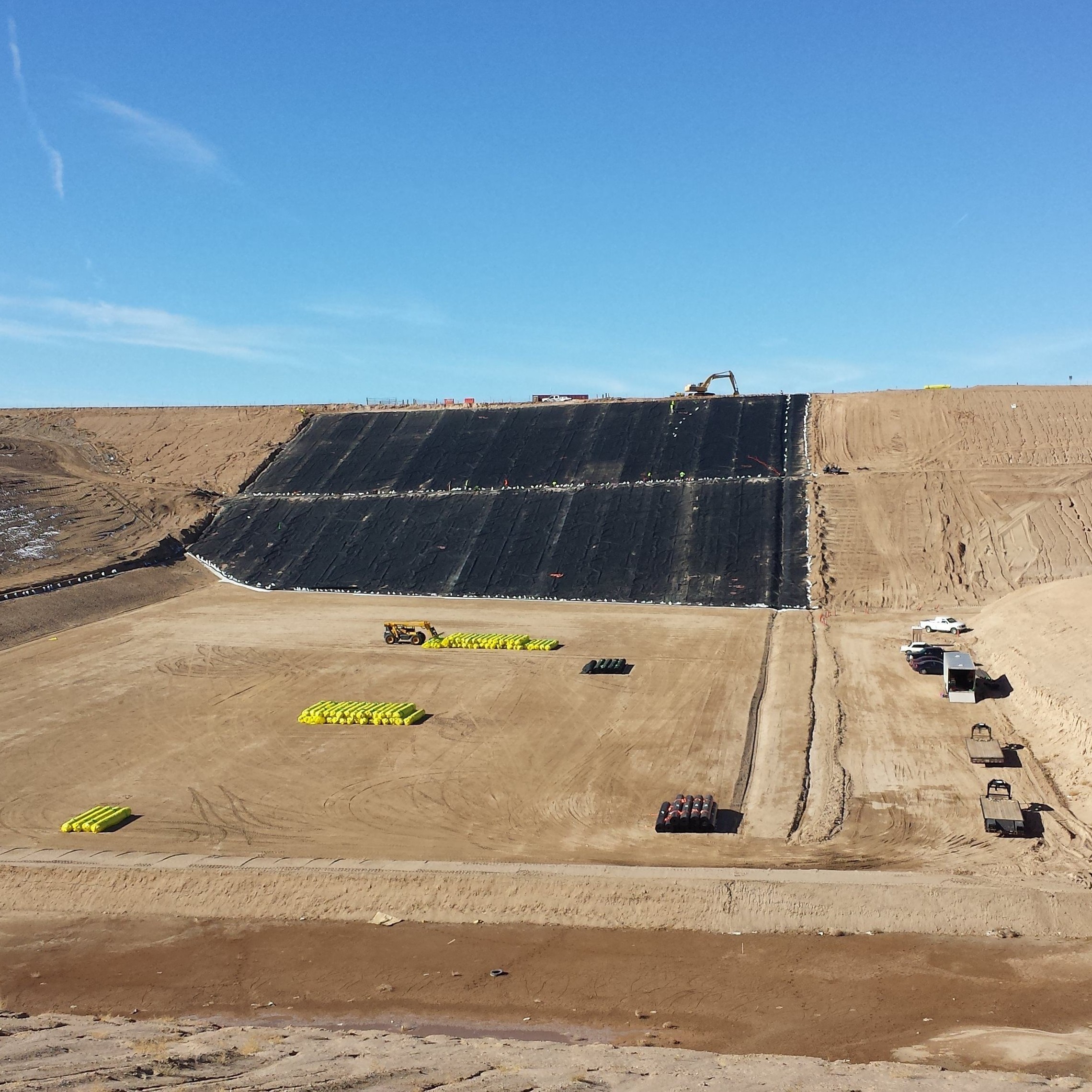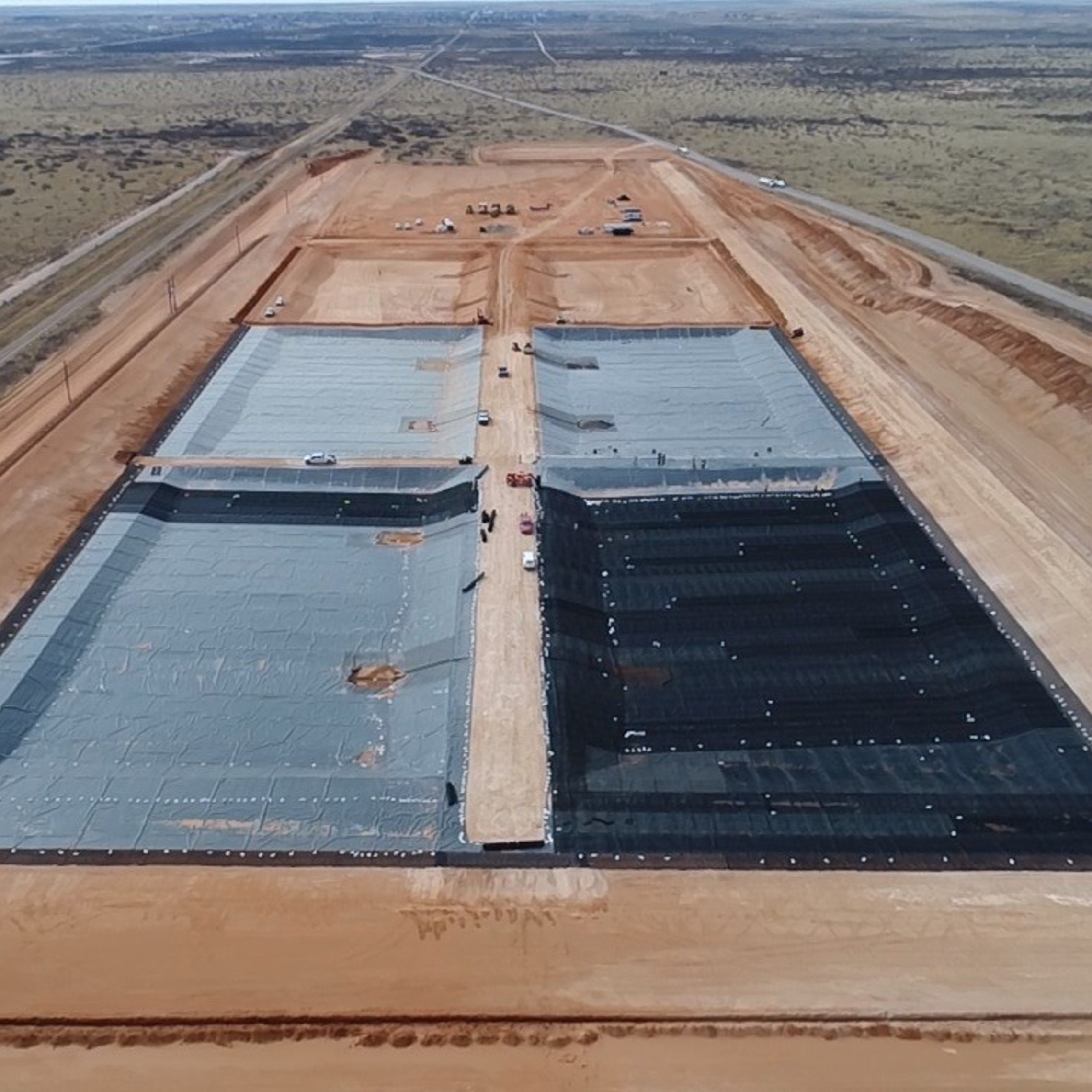 Materials
We are constantly looking to provide the best materials to our clients possible. Let us help you choose the best option for your application.
We are happy to answer any questions you have regarding the products we use. To request technical specifications or data sheets on specific products, please contact us.
 
Our Services

Whether you are looking for a floating cover for a freshwater pond or a liner for a landfill, dairy pond, or wastewater lagoon, Southwest Liner Systems, Inc has you covered.
We will:
1. Furnish sufficient liner to the job site as shown on the drawings.
2. Place the liner on a clean, dry, well-compacted subgrade established and maintained by others.
3. Accomplish all required field seaming.
4. Non-destructive test all field seams.
5. Provide and install pipe boots as required.
6. Attach the liner to concrete structures if the job requires such attachments.
7. Provide a final inspection of the installed liner and repair any areas damaged by the installation.
This is a specialized trade. So let Southwest Liner Systems, Inc professionally install your next project.